Dear Friends:
I hope your day is starting off with every happiness and blessing that a human being can experience. I feel blessed just by having gotten out of bed this morning. At my advanced age, getting out of bed is no longer something that I can take for granted but it is something that I am extremely grateful to be able to do.
As I write this, I can hear the vacuum sweepers in the rooms downstairs and the memory of a frugal breakfast still lingers. This morning's repast was 22 bite-sized biscuits of shredded wheat cereal with milk and a whole banana. The pandemic has been putting weight on me so I have to be real careful these days about what I eat — how much and how often I eat … the whole uncomfortable and inconvenient nine yards!
The weather outside is still on the cool side so I will not be taking my daily walk today. Later on I do intend to get my driver to take me to the Popeye's Chicken place in an adjoining community for some take out fried chicken. I know I shouldn't but I love it so much I simply cannot help myself. In case you are not familiar, with Popeye's chicken here are some quick facts: Popeyes is an American multinational chain of fried chicken fast food restaurants that was founded in 1972 in New Orleans, Louisiana and headquartered in Miami, Florida. Since 2008, its full brand name is Popeyes Louisiana Kitchen, Inc.,[4] and it was formerly named Popeyes Chicken & Biscuits[5] and Popeyes Famous Fried Chicken & Biscuits.[6] It is currently a subsidiary of Toronto-based Restaurant Brands International.
It is also the best chicken around these parts here where I live and, by comparison, all the local competition is acceptable at best. But the Popeye brand has these really big chicken pieces that are so perfectly and juicily cooked in a "Louisiana" kind of way — beyond delicious and the restaurant is always packed!
Recently I have begun a subscription to "Netflix" which is an online motion picture outfit where you pay a small monthly fee and then watch as many movies as you can stand or as you can fit into your schedule. I love it. I wish I had found it many years ago. I do not know how many years it has been around, but I think I am addicted now. LOL.
The yard maintenance people (Lawn Maintenance) have started to leave their little "We have been here" cards on a stake in our lawn, so I guess that routine foreshadows all the mowing and raking that will be done again this year …. and this is a good thing because it means the end of this nasty old winter … one of the most depressing winters I have experienced in my memory. (Must be the depressive pandemic.).
Since Donald Trump has been out of the Oval Office, the news channels are scrambling to find something to talk about ….It seems a little odd to me not to see Trump's face every single evening on the TV screen … but I have to admit it is comforting as well. I really had nothing against President Trump but he was kind of dumb and he attracted a lot of scummy looking and scummy acting people to surround himself with. I doubt sincerely if any of them ever actually earned their high school diplomas. The ones that I have dealt with in the past must have been graduated from their high schools just so the high school could get rid of them because most of the Trump followers that I know are not the brightest bulbs in the socket.
One of my major discoveries this week has been the discovery that cast iron roasting pans do a better job of cooking food and aluminum ones do. The last Four-Pound Chuck Roast that I cooked on the center rack of an oven preheated to 325-degrees Fahrenheit for Three hours (Cooked it low and slow) was so tender it fell off the fork! I could never ever get the same result with aluminum. The next thing I am going to try is something that I have never had before but have seen on a television series called "Below Deck" is Beef Cheeks. Beef Cheeks is something that the rich and famous like to eat (according to the TV program) and even though I am not famous I would like to try it for myself … and will, the first chance I get.
Did I tell you that since the pandemic began I have been cutting my own hair at home? I found this remarkable device by Conaire that gives really nice-looking short haircuts and you do it all yourself and the results are great. —– https://www.walmart.com/ip/Conair-Even-Cut/150755546?athcpid=150755546&athpgid=athenaItemPage&athcgid=null&athznid=PWVUB&athieid=v0&athstid=CS020&athguid=8d1cea23-007-1784a6ec452a9a&athancid=null&athena=true
Yes, you can get this thing at Walmart but I got mine off Amazon. I do a lot of shopping off Amazon … I think I spent $1,900 or more last month on Amazon alone. Since the pandemic hit shopping at home has become something of a passion with me. And no, I am not being compensated in any form or fashion by either Amazon or Walmart for mentioning their brands here. I am just sharing some personal experiences and preferences.
Sometime this week I am going to to go a big box store and purchase one of the new "Spin Mops." They look fascinating and I want to try one out. I do not normally do any cleaning around here myself (Why do anything that you can pay someone else to do?) but this mop thing fascinates me and I want to get my hands on it to see what it is all about. I am very curious that way!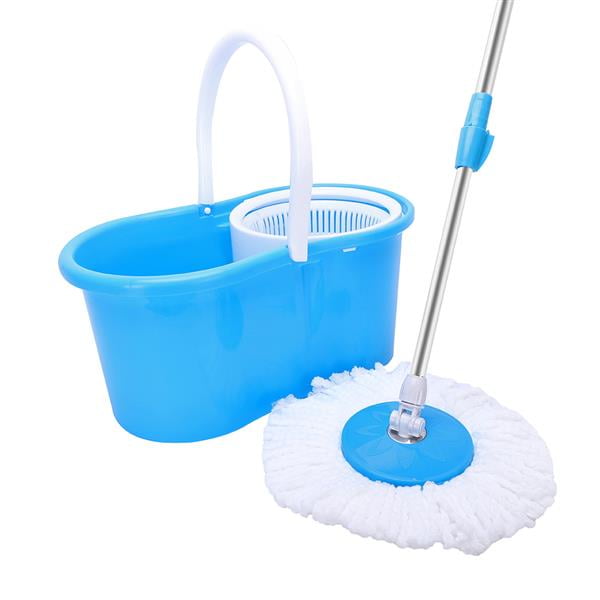 A year ago I purchased Six new pairs of shoes for myself and, at the time, I assigned a replacement date for them of January 1, 2021. Here it is already March of 2021 and I haven't even come close to wearing out the first pair. I think I must now have good shoes that will last for at least five more years.
Well, I guess that is enough of a blog post for this morning. I am fairly certain that something else will happen between now and tomorrow. So I will come back tomorrow (Or maybe later on today) and share whatever happens.