I have discovered something fascinating to share with you all this morning —– It is a coloring application that allows you to destress by more or less electronically painting pictures online —-
Here is what they say about it: " …Color Planet: the hot new paint by number for adults game! New painting game! Enjoy the fun of creating art and paint by number free with this painting game. "
I am definitely going to try it out. Here is the link for more information: https://play.google.com/store/apps/details?id=art.color.planet.paint.by.number.game.puzzle.free&hl=en_US&gl=US
Enjoy!
TIME TO TRY A RESTAURANT
During the pandemic I avoided eat-in restaurants like the plague itself. (No pun intended.) — and that was unpleasant for me because I do dearly love to go to restaurants — the more upscale the better — and I also have some regular favorites with less expensive menus such as chili parlors that serve spaghetti topped with lots of spaghetti and cheese. (And a few nationally-branded burger joints as well.)
But now that the pandemic is resolving somewhat and restaurants are beginning to reopen cautiously for indoor dining, I am going to take the plunge and go out somewhere and get myself a chef-prepared, tender as butter filet mignon (6 to 8 ounces) with salad and some drinks!
Looks good with a glass of DOM Benedictine as an aperitif and a glass of fine red wine as accompaniment. I hope I can find a trained chef who knows how to judge the doneness of his steaks by feeling them with the tips of his fingers.
TIME TO TRAVEL YET ?
I am getting the itch to do some travelling again. — I want to go somewhere and stay in a nice hotel and be pampered — but I am not about to get on an airplane just yet — or any form of public transportation —so I guess it is the old private car and chauffeur thing for me — if I decide to actually get up and go ….. The idea is to go to someplace where I have never been and that is going to be hard to do because there is really no place worth going that I have not yet been to. It will be a process making the final decision on this idea.
GIVE UP MY MEAT?
The environmentalists are telling me that I should pick one month out of a year and refuse to eat a bite of meat during that time period because, they claim, all the meat consumption going on right now is harming the ecology of the planet. They must be out of their minds if they think that one person ( a person like myself) giving up eating meat for a month is going to do anything at all to help the ecology of this planet. If everybody would give up their meat for a month, the ecologists might have a point. But I think I can safely say that not everybody is going to do it! (And neither am I.).
HOUSE CLEANING SEASON
Springtime is time for house cleaning. — The experts say that the work involved in annual house cleaning is good for the body, the mind and the spirit. — I believe the experts might have a point there so ….. time to call the maid service and get this place cleaned up a little bit!
TEACHING PETS NEW TRICKS
My only "Pet" this year has been a cicada that I captured and which I play with a lot. — He is friendly and cute and totally harmless. — I think he like me because it has been two days since I first caught him and he is still here.
I have been trying to teach him to roll over but he doesn't seem to understand how to respond to commands. He does know how to crawl around on my hand though and I have to give him credit for that.
Last evening, I set a place for him at my dinner table and he sat there, all quiet, watching every move I made, feeling morsels of the pizza I was sharing with him with his little front legs …. but as far as I could tell, he didn't eat a bite! But he was very well behaved and had excellent behavior while at the table with me.
I guess it is going to be very hard for me to teach him any tricks — and, of course, I will be heartbroken when he finally dies in about 6 weeks from now …. I think I am going to take him outside today and set him free.
I FINALLY TOOK A DNA TEST
It was very odd and a little unsettling. — I got the results of my recent DNA test and was kind of put off by the findings:
It seems that there is some reason to believe that I am related to nobody else except myself. That was a little bit of a shock. — So I went and retested.
The second set of results was not that much more promising because, according to the data, I seem to be my own grandfather.
I am through with DNA testing, I can tell you that much!
SOCIAL MEDIA
I made a firm decision the other day to stay off all social media for at least a week to try to get my head back together after years of addictive exposure to all the favorite websites.
In preparation for this sabbatical, I cleaned off my desk, backed up all the data on my computers, organized my desk and reached for the power button on the computer. I was determined … fully, completely, absolutely, irrevocably determined to wean myself from all social media for at least one full week —– and then I got the message that I had received email.
IS THIS THE VERY ONE?
Is this the actual photo of the very iceberg that sunk the Titanic in 1912?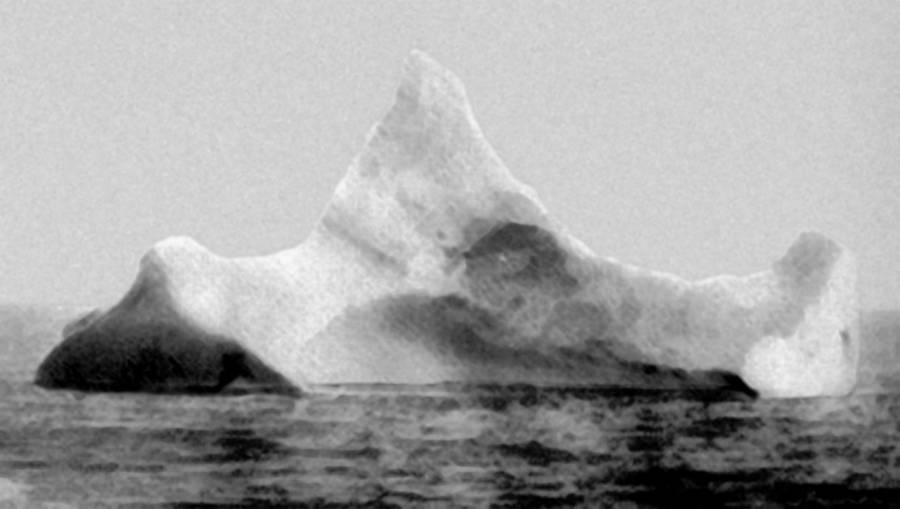 The iceberg suspected of having sunk the Titanic, as photographed by the steward of a passing ship the morning after the Titanic sinking. The other ship had not yet received word about the Titanic sinking but the steward reportedly saw red paint smeared along the base of the iceberg, indicating that a ship had struck it within the last several hours. April 15, 1912.Wikimedia Commons
I DON'T HAVE TO DIE TO GO TO HEAVEN
It has been nearly 90 years now since my grandfather sat me down beside his rocking chair and his old Edison record player — the kind with the big petunia horn on top — and played this record for me. — Since those days this record has been a continual part of my life because it speaks of the things most sacred to me — it speaks of one of the people most sacred to me …. my beloved Mother, Mamie Dee Liming:
And that about covers it for May 25, 2021
Thanks for visiting, dear friends. Come again! Come often! Bring a friend!